Ian Bateman, Christian Gollier, Phoebe Koundouri, Ingmar Schumacher, Professor Sir Partha Dasgupta Awarded Kew International Medal for Contributions to Science, Conservation and the Critical Challenges Facing Humanity, Environmental and Resource Economics volume 80, pages 197–198 (2021)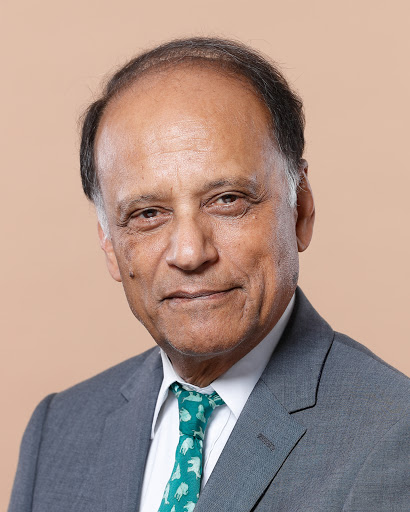 On behalf of the journal and the European Association of Environmental and Resource Economics (EAERE) it is our great pleasure to congratulate Professor Sir Partha Dasgupta, FRS, FBA, on his award of the Kew International Medal for work to protect nature and stop biodiversity loss.
The Kew International Medal is one of the most prestigious scientific awards in the world. Established in 1992, it is awarded on an occasional basis to those who have made a significant contribution to science, conservation and the critical challenges facing humanity. Previous recipients include Sir David Attenborough (1996); Jared Diamond (2012); E. O. Wilson (2014); President Juan Manuel Santos Calderón (2017), Mary Robinson (2019) and Professor Sandra Diaz (2020).
Professor Dasgupta is the first ever economist to receive this prestigious award. Acknowledging his seminal role in defining the field of environmental economics, the Kew citation highlights Professor Dasgupta's recent ground-breaking report to HM Treasury (the finance department of the UK Government) The Economics of Biodiversity: The Dasgupta Review showing that all life on Earth, including humanity, depends on nature.
The journal and Association join with the Kew awarding committee in congratulating Professor Dasgupta on this eminent and well-deserved award. As announced previously, the journal is assembling a Special Issue entitled The Economics of Biodiversity: Building on the Dasgupta Review, edited by Ingmar Schumacher.
A video of Professor Dasgupta's lecture at the 2021 Kew International Medal award ceremony is available at https://vimeo.com/596625364/361a71b387 while The Economics of Biodiversity: The Dasgupta Review can be found at: https://www.gov.uk/government/publications/final-report-the-economics-of-biodiversity-the-dasgupta-review.
Ian Bateman, Chief Editor, Environmental and Resource Economics
Christian Gollier, President, European Association of Environmental and Resource Economics
Phoebe Koundouri, President Elect, European Association of Environmental and Resource Economics
Ingmar Schumacher, Special Issue Editor, The Economics of Biodiversity: Building on the Dasgupta Review